Some things go well together. Others, such as the parts of this project, not so much.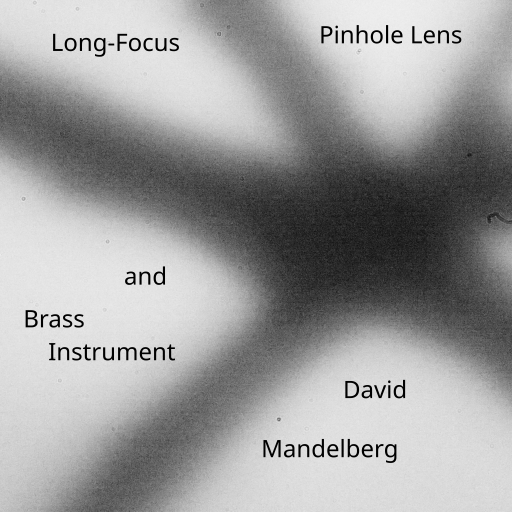 At a very basic level, both a camera lens and a brass instrument are tubes. In the case of the camera lens, there's usually some refractive material like glass inside the tube. In the case of the brass instrument, the tube is often folded up and might have valves or a slide to modify the length of the tube. There's a lot more to it, but that's the basic idea. Now, since these two things are basically just tubes, can they be combined into a single device that serves both purposes? Yes. Should they be combined? No.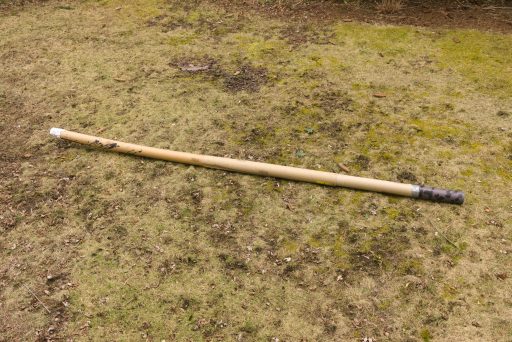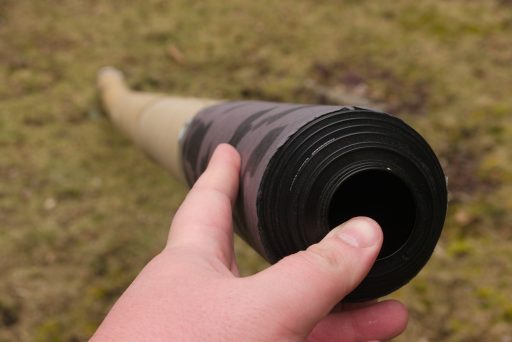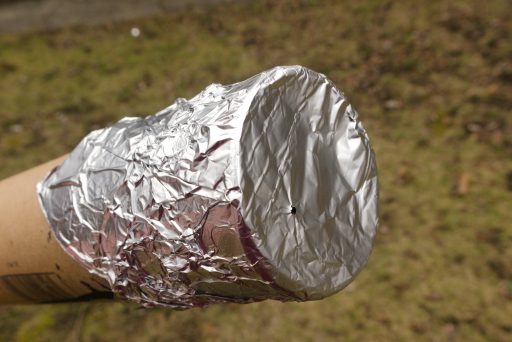 This project started with 3 large cardboard tubes. I cut one open so it could fit around the other two, and used it to join them end-to-end (3253mm). Then I painted the insides of the two main tubes black to reduce reflections when used as a camera lens. On one end, there's a filter thread reverse mount adapter and a series of filter thread step-down adapters. The mount adapter can be attached to my camera to use the tube as a lens, or I can use it as the mouthpiece of a brass instrument. The step-down adapters form a cone to connect the mount adapter to the tube. At the other end, there's a removable piece of aluminum foil with a small pinhole in it (3/32″ diameter). With the pinhole in place, the whole assembly blocks enough light to serve as a ridiculously long pinhole lens. With the pinhole removed, air can flow through to serve as a ridiculously bad brass instrument. (Note that the pinhole is off-center in the picture because the tube wasn't perfectly straight. I tried to align the pinhole with the center of the lens mount.)
So without further ado, I'd like to introduce my latest single, Long-Focus Pinhole Lens and Brass Instrument. The cover art is an image of some tree branches in front of a cloud in front of the sun, taken with the pinhole lens. The audio is my attempts to play the brass instrument.
And now I know. A combination lens and brass instrument is not the most practical idea.